The evening before departure
The evening before departure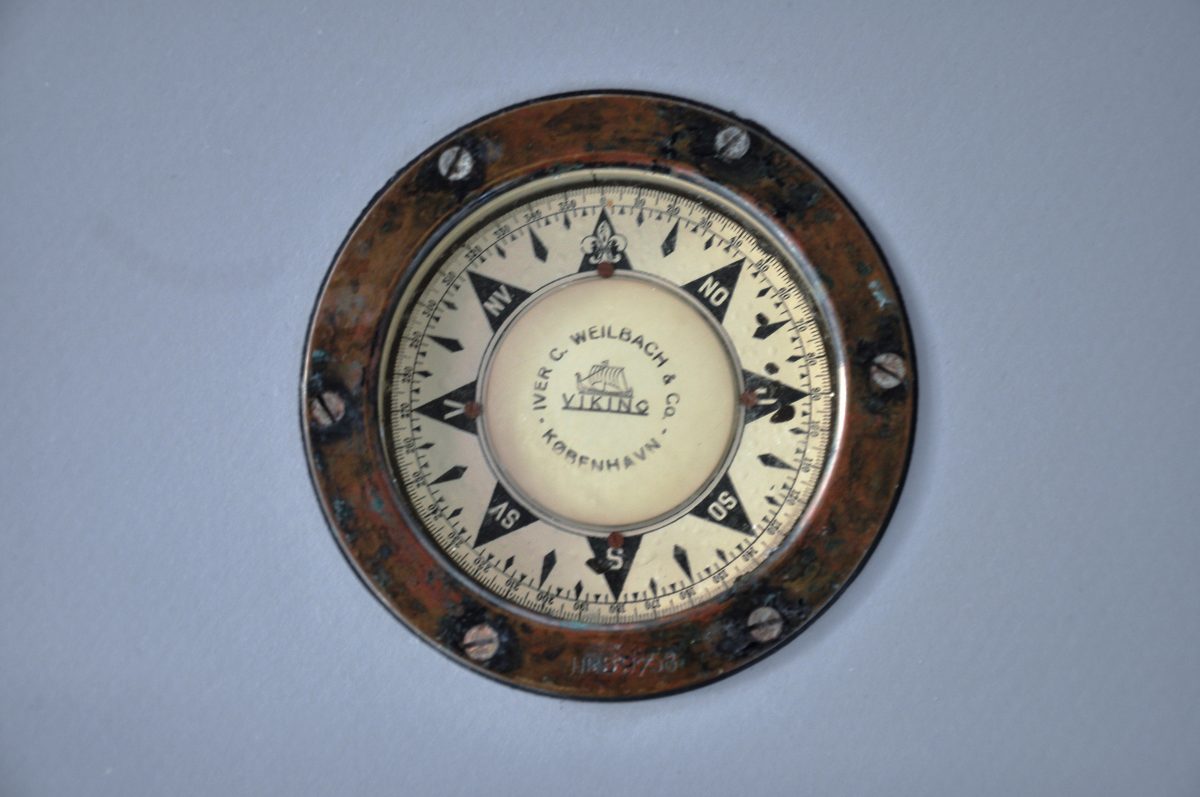 The evening before departure
Kappeln an der Schlei (54°39´38´´N, 009°56´´03´´E)
It was just an ordinary working day in Hamburg for us all. Then the very last items were stowed, accompanied by the nagging feeling we´ve forgotten something important. But what? It doesn´t matter, we have to leave. By 11pm the five-man crew for the first leg from Kappeln to Stavanger is present and correct. We´re met by Maria, who won´t be able to sail with us until July, when she´ll join us on board
for two weeks, but who had the brilliant idea to come and see us off and has laid out a spread of Italian delicacies as a farewell meal in the mess. It´s going to be an evening of excited anticipation.
Perfection gets in the way of Improvisation
And the ship, the evening before cast-off? Poor Jens, boat-builder and mastermind of the on-board equipment, is ankle deep in ship´s electronics. The second navigation computer was delivered too late and integrating it into the existing network is causing problems. The short life span of the digital world is merciless, even on a ship that´s only four years old. That´s why there´s no time to set the watermaker up yet. The feedpump it arrived with isn´t strong enough. Perfectionist that I am, it doesn´t leave me cold, but I realize, all journeys begin like this…  And in the end, everything works out well. Actually, everything was ordered in time,
last autumn. At least this morning the wind-generator was attached to the large boom (near a cover from the rear mast). We´re hoping it will come up to our expectations and keep us self-sufficient as far as the power on board is concerned. We won´t be able to test it until we´re under weigh.
Best not to go overboard at water temperatures of 6°C
Otherwise, everything´s ready and ship-shape. The sail and the entire rigg (the masts and what holds them up) have been checked. The machines have been serviced. All the life- saving equipment is either new or recently checked. Wearing life-jackets on board is a must. Everyone sailing with me knows; no cast-off until every last crew member is wearing their life-jackets. They are fitted with emergency signal lights and each has a radio buoy enabling shipping with a 5nm radius (1nautical mile = 1853m /2025 yds) to pick up the alarm signal should anyone go overboard. Nobody should fall overboard though. Survival time in water at
its present temperature of 6°C is only about 30 min. That is not long at all. You can´t stop a ship as easily as a car. Despite regular `man overboard manoeuvre´ training, 30 minutes pass very quickly. And bad weather, rough seas, with rain-obstructed vision …? That´s why we have the second rule on board: always attach the so-called lifelines when leaving the safety of the cockpit.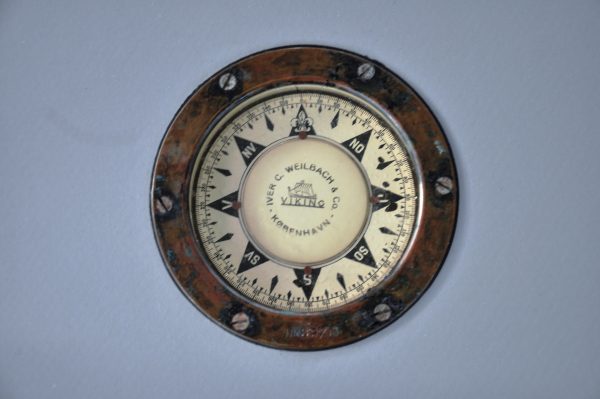 Our cosy soirée in the saloon goes on into the early hours, round the table where a historical compass has pride of place in its middle. It gives us the chance to talk about the plans for the trip and meeting up again with our friend Captain Matthiesen. A true friend, a sincerely upright and clever person with an amazing knowledge of life on and with the sea. Quite simply a person we are very fond of but see only too seldom. He also wants to bid us farewell tomorrow. Exhausted, Maria and I finally collapse in our bunks at three in the morning. Wake up call is 6.30 am. Sailing at 08:00. That´s the plan.