A sailing expedition around Svalbard: Human – Nature – Environment – Climate
A project of the H.I.T. Hamburg Foundation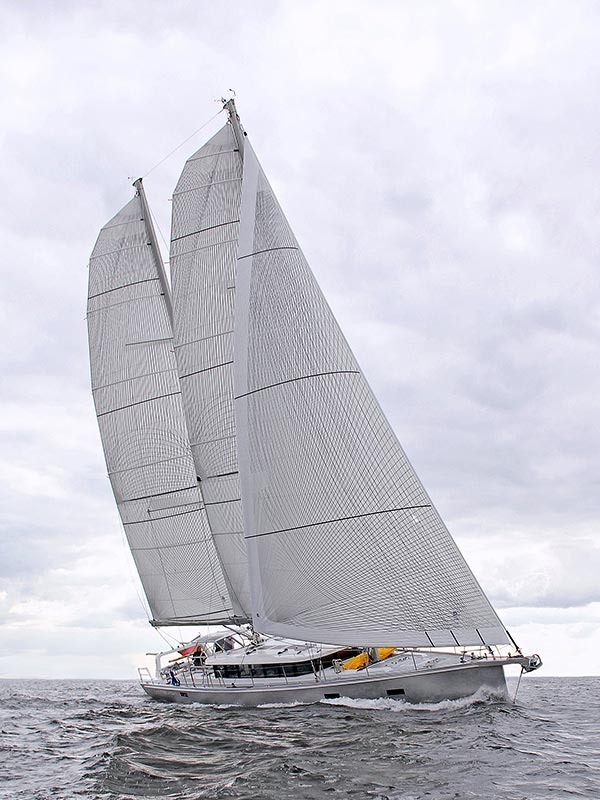 The archipelago Svalbard and its main island Spitsbergen are situated in the Arctic Ocean and are one of the last few, mostly untouched regions of the world. It includes about 400 islands and skerries some of which are covered by glaciers. Only Spitsbergen is permanently inhabited, with a few small settlements on the west coast.
We will start our journey towards the loneliness of the far north at the Baltic coast of Germany in Kappeln. On the way towards the arctic we will pass the Danish east coast before reaching southern Norway. Following Norway's west coast with its many skerries, fjords, secluded bays and port towns we will almost reach as far as the North Cape. Then, we will cross over the arctic Barentssee and, passing Bear Island, take course towards Svalbard. The further we leave our home port Hamburg behind, the lonelier, sparsely populated and rougher but also more delicate will nature be.
But even in these very remote regions of the world, the impact of unrestrained tourism, global warming and environmental pollution is striking. With our expedition Arctic Circle 2019 we want to document and experience first-hand how these changes manifest and how they are experienced by the local people. How does nature and wildlife change, which developments are observed by the people who live and work in these remote regions themselves, and how does this effect their lives?
The project is carried out by the non-profit H.I.T. Hamburg Foundation.
We will sail onboard SV Marevida, an ice-worthy expedition schooner (two-masted) and given it should be safe and feasible in terms of navigation (ice drift and storms), we will fully circumnavigate Spitsbergen.
An essential part of the project will be interviews with the people we meet during our journey, both with locals and with scientists on research stations, who are doing work in or about this region. Periodically, we will also be accompanied on board by camera crews of the German TV stations NDR and BR. Our observations, encounters and interviews will be made available through a daily blog, www.www.project-arctic-circle.com, as well as posted on social media. Furthermore, a cinematic recap is planned after the successful completion of the expedition.
The sailing expedition Arctic Circle 2019 around Svalbard starts on the 1st of May 2019. The return is scheduled for the 17th of August 2019.